Many work industries need to carry out sheet metal processing operation, which contains more contents, such as blanking and material bending and forming and other processing processes. In the process of these processing procedures, operators must pay attention to whether the parameters are accurate and whether the application method meets the standard requirements. At present, the processing quality of materials in the workplace is also high Degree of attention, so in the process of sheet metal processing operations should also pay attention to the use of technical skills and knowledge, so as to meet the needs of the industry development, the following for the attention of sheet metal processing work to give you a brief introduction.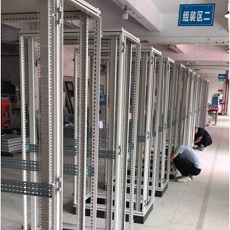 In the process of sheet metal processing, attention should be paid to reducing energy consumption as much as possible. Although for an operation task, reducing the input of materials has no great impact on cost recovery. Therefore, for a large amount of long-term processing, if the main purpose is to shorten input and loss, it can reduce more expenses for manufacturers and bring more economic benefits for manufacturers.
During sheet metal processing, in order to achieve the purpose of reducing investment, it is necessary for the staff to complete the work process in strict accordance with the production specifications. Before each processing, the application of materials should be reviewed first, and processing can not be carried out without approval. A lot of waste in sheet metal processing industry is because the material is not determined before processing, so the staff must first clear the type of processing material, and check the specification and model of the material, and do the preparatory work well, which can avoid mistakes during processing, and also reduce the amount of waste parts. The staff should pay attention to these problems when processing.