There are some problems after the production of sheet metal chassis. When the co vibration is caused in the operation process and there is dust in the gas, the sheet metal chassis will be damaged. How to improve and prevent this problem?
Sheet metal chassis will produce necessary vibration in the whole process of operation, and long-term co vibration will cause necessary damage to mechanical equipment. Therefore, the shock absorber equipment must be made to deal with the common shock processing of sheet metal. There is basically no resonance phenomenon in the expansion range of 10 ~ 3000 Hz after the machine equipment. Although the arc peak is about 150 Hz, the metal cabinet has the co shock expansion, but the time is very short, rapid and low pass rate is reduced, and the harm is put on the iron shelf. After the original factory, it is still necessary to check whether there are cracks and other problems, and the connection cannot be loose. Select effective damping system software, and carry out experimental certification to make the server cabinet meet the requirements of airborne natural environment. With the scientific research and application of new damping technology in sheet metal processing, the improvement of dynamic testing technology and the improvement of vibration analysis level, the overall vibration reduction planning will be more colorful and sound.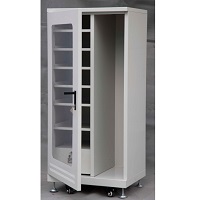 Basic theory of sheet metal processing: no matter what kind of automobile chassis sheet metal processing, long-term exposure to gas will cause dust, which will be oxidized by the air and become less and less bright. The effective way to deal with and maintain the automobile chassis with sheet metal parts is to clean it. How to clean it?
1. Firstly, the surface layer of steel plate automobile chassis must be cleaned to eliminate the surface stains.
2. Then wash with soap, liquid detergent or 5% sodium hydroxide.
3. Clean the tap water carefully again.
5. Finally, air dry the residual water traces on the surface and the surface of the server cabinet. In the whole process of dryness, people should clean in the same direction to make it more tidy.
5. Although the automobile chassis of sheet metal parts has embrittlement irreversibility, after frequent cleaning, people can slow down this kind of "embrittlement". Persistent cleaning of automobile chassis with sheet metal parts is also beneficial to high working standards. If the surface of sheet metal chassis is maintained properly, the service life can be increased and the cost can be reduced.