The most common process of sheet metal processing is: cutting, punching, bending, welding process. This is obviously not suitable for orders with many varieties, small batches, high quality and short delivery time. The emergence of laser cutting has replaced the "cutting and punching" process, and has the characteristics of good flexibility and high flexibility. In addition, the cost of using laser cutting technology is high. Generally, sheet metal processing plants manufacture workpieces with complex shape and single or small batch of workpieces. However, with the popularization of small batch of workpiece manufacturing, the demand of laser cutting is also increasing, Therefore, the new process of sheet metal processing is: laser cutting, bending and welding. Due to the high flexibility and precision of laser cutting and the popularization of three-dimensional design technology, users can benefit from the new design and new process, so as to reduce the cost and shorten the construction period. Today, let's talk about the characteristics of the new technology of sheet metal processing.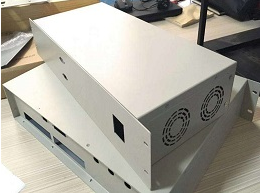 (1) The traditional process is used to make the workpiece, which is composed of several parts. Now, one-time cutting and bending are completed, which not only reduces the working procedure, shortens the construction period, but also achieves the purpose of reducing the cost.
(2) The traditional process uses professional tools for welding. Now the parts workshop is using similar tenon technology, accurate positioning and punctuality, to achieve the purpose of shortening the construction period, reducing the cost and improving the quality.
(3) In the domestic box manufacturing industry, multiple bending process has been more popular, its advantage is to save the traditional reinforcement. It is unique in design and technology, so as to improve the quality of products and reduce the cost.
(4) Laser cutting has the advantages of fine cutting seam and high precision. Four workpieces can be completed by one-time cutting and four times of bending, so as to shorten the construction period and reduce the cost.
(5) The whole process is composed of the use of the structure, workpiece bending and welding process. The workpiece does not need to be reshaped and polished before spraying.